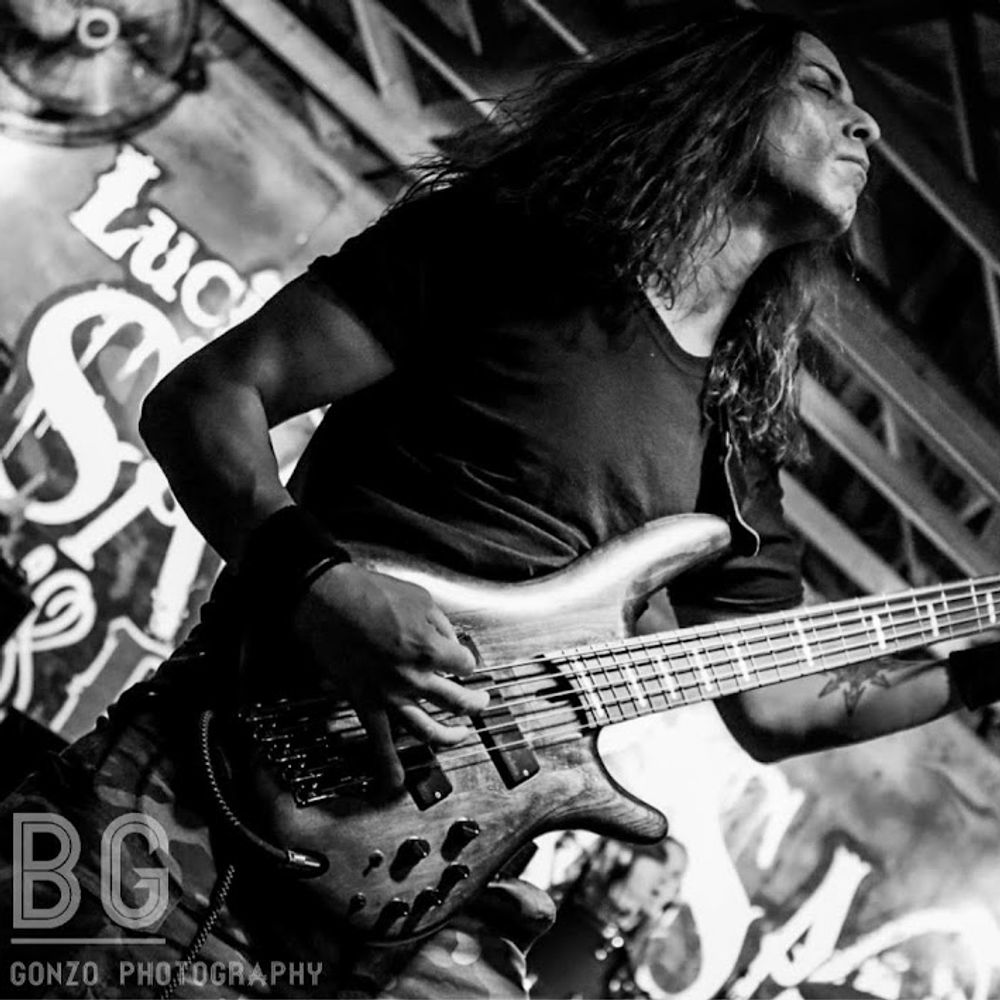 Chris Corcione
Bass
    Chris was raised in a military family, and moved to Fayetteville, NC in 1989 where his parents retired. It was about a year later that Chris was introduced to the bass guitar by his best friend/brother from the same laboratory experiment, Mr. Tony Torres.
 
     I took to the bass guitar immediately. I was completely inspired by the late Cliff Burton. Side two of the "Master of Puppets" audio cassette tape made my musical path crystal fucking clear.
     Chris would be further inspired by a local band headed by then frontman, Dallas Toler-Wade. After a full summer of self-imposed lockdown and intense practice, Chris began to feel confident enough in his musical abilities to start auditioning for local bands. Eventually, Chris met Edwin Rhone at a music recreation center on the local military base. Ed asked Chris to join his project.
It was during one of these practice sessions that Chris first met Dallas Toler-Wade. Over time the three would end up in the same band
     It was Ed, Dallas, and our close friends  that introduced me to the Death Metal genre.  We started covering songs from bands such as Death, and Obituary. We quickly started shedding cover songs for original material. The music was extremely challenging, intense, and fun to play.
     In 1997, Chris joined the U.S. Army. He served in the Infantry, and later in his career as a military helicopter pilot.
     After his departure from the military, Chris got right back to music. Dallas called Chris in September 2021 to join Narcotic Wasteland for an upcoming tour, and to become a  permanent member.