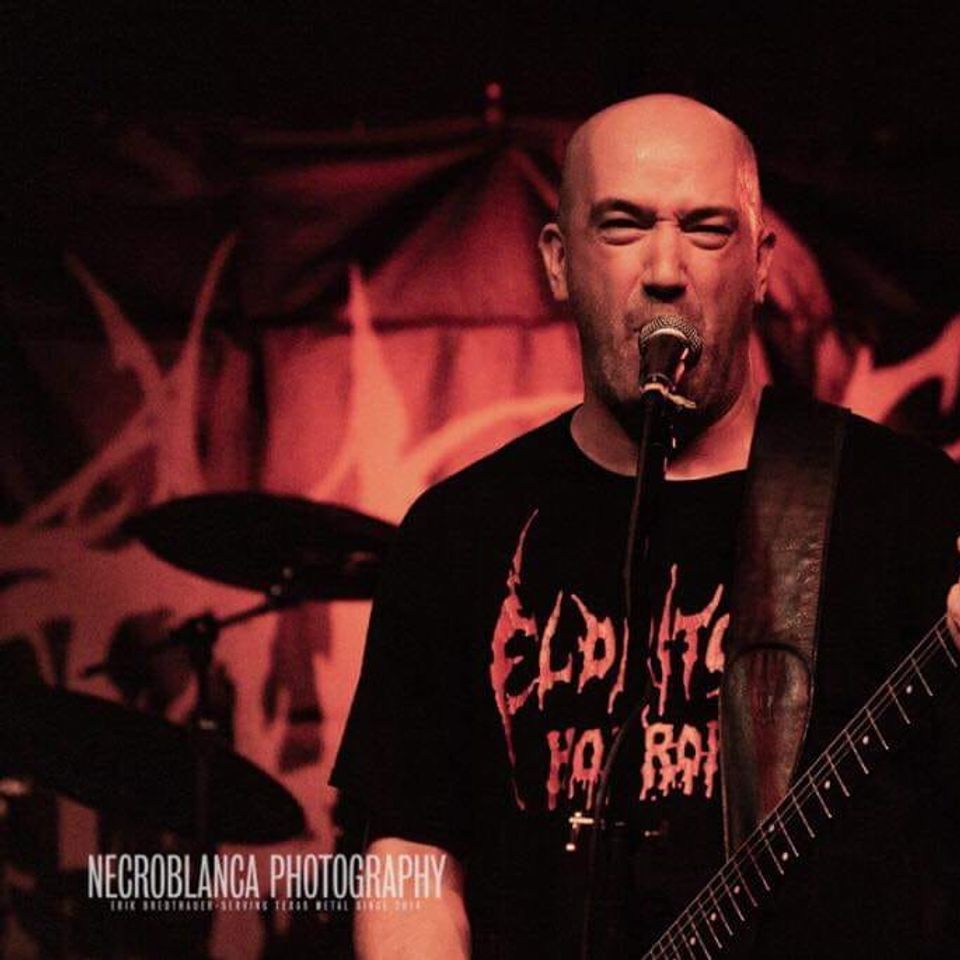 Dallas Toler-Wade
Guitar, Vocals
Dallas Toler-Wade was born June 6th 1974. He started off on drums when he was 9 years old, playing along with various albums as much as he could. In the 4th grade Dallas played the song Tom Sawyer from Rush at a school talent show.

His interest in music started when he used to watch his cousin's band rehearse. When they would take a break Dallas would sit behind the drums and try to play basic beats, and eventually got the hang of it.  Real progress was made when he got his first set of drums. Dallas was allowed into private clubs from time to time, and would play drums with local blues bands. About 4 years later, at the age of 13, Dallas started getting into guitar but still had every intention of being a professional drummer. The more songs Dallas learned on guitar, the more he got into it. The drums started to collect dust.

After about three solid years of constant practice on guitar, and a basic music theory course, Dallas was ready to hit the stage in his first band.  Playing live led to meeting other musicians in the area, and many, many more shows. 

A mutual friend introduced Dallas to Edwin Rhone who had recently moved back to the area. Dallas and Edwin jammed out a lot after that. Dallas and Edwin's bands were playing shows together, which eventually led to playing in the same bands.  This shit storm of metal mania went off and on for a few years. 

Musicians were hard to find, and there was nowhere in the area for bands to play so by 1996 the fun was over. Then in August of 1997 Dallas asked a former drummer if there were any bands he knew of that were serious about playing music, and looking for a guitarist.

There were two bands. One of the bands was Nile, whom of which Dallas had heard and really liked.  He tried out for Nile and got the gig. Dallas was very excited about becoming a member of Nile for many reasons. Nile has always worked very hard at every aspect of being a band, from the music, to getting shows, and getting the name out  there. Most importantly he enjoys to this day, the musical challenges Nile presents, and the friendship.   Dallas says "I never cared anything about fame and money; just musical growth. I'm gonna rock till I drop."